RV & Boat Loans
Do you prefer the woods, water, open road, or groomed trails? No matter where your next adventure takes you, we can help get you on your way.
Zero payments for 90 days1
Flexible payment terms up to 240 months2

Low fixed rates

No application fee
1 Interest begins to accrue at the time of disbursement. 2 Terms available: 63-240 months 2013 and newer; 63-144 months 2012 and older. 75 months minimum $15,000; 144 months minimum $25,000; 180 months minimum $40,000; 240 months minimum $75,000. Estimated monthly payment for $10,000 RV loan for 63 months at 4.74% APR is $179.61.Offer and rates effective September 1, 2020 and subject to change at any time. Rates and terms may vary based on creditworthiness of borrower and term of loan. Floor rates and restrictions apply. All loans subject to approval. Advia is an Equal Opportunity Lender.
Find the Right Car
Search our inventory
Research a Vehicle
Customize new car models.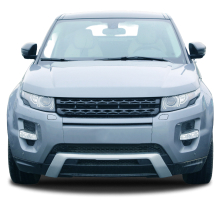 Find a Dealer
Get maps, car listings and price quotes.