Home Equity Loans
Home Equity Line of Credit
Low to no closing costs1

Interest-only payments for 10 years; amortized repayment thereafter

Low variable rate2

$0 annual fee

$0 pre-payment penalty

Accessible for a

10-year draw period

Manage in Digital Banking

Interest may be tax deductible3
Home Equity Loan
5, 10, or 15-year

repayment terms

Low fixed rate

$0 annual fee

$0 pre-payment penalty

Single one-time draw
1 No closing costs unless an appraisal is required for Home Equity Lines of Credit (HELOC). 2 Annual Percentage Rate may vary based on credit score and combined loan-to-value ratios. Advia's Interest-Only HELOC is a variable rate product and APR may change quarterly based on the value of an index of Prime Rate as stated in the Wall Street Journal as of the last business day of each quarter. A quarter is defined as a calendar quarter beginning January 1, April 1, July 1, and October 1. Your APR is equal to: as low as Prime index - 0.50%. An increase in the index will result in an increase to your APR. (includes a lifetime interest rate cap of 8% over initial loan rate). Variable rate tied to Prime Rate for both the draw and repayment periods; based on creditworthiness of borrower(s) at time of application and loan-to-value of secured real estate. 3 Consult a tax advisor regarding tax deductibility which is subject to change at any time. Some products and services may vary based on geographical region. Offer and rates effective September 1, 2020 and subject to change at any time. Rates and terms may vary based on creditworthiness of borrower and term of loan. Floor rates and restrictions apply. All loans subject to credit approval.

Find the Right Car
Search our inventory
Research a Vehicle
Customize new car models.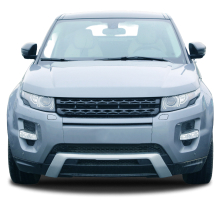 Find a Dealer
Get maps, car listings and price quotes.