Payment Protection
Help protect your family against the unexpected. Protecting your loan balance or loan payments against death, disability, or involuntary unemployment could help protect your finances. Be protected for the future and include Payment Protection in your next Advia Loan or Line of Credit.
Life Protection

Terminal Illness

Accidental Dismemberment

Hospitalization

Family Medical Leave

Loss of Life of a Non-Protected Dependent

Disability

Involuntary Unemployment
Protect yourself and your family against the unexpected with one of the following Member's Choice™ Borrower Security protection options.
Your purchase of Payment Protection with Life Plus is optional and will not affect your application for credit or the terms of any credit agreement required to obtain a loan. Certain eligibility requirements, conditions, and exclusions may apply. Please contact your loan representative, or refer to the Member Agreement for a full explanation of the terms of Payment Protection. You may cancel the protection at any time. If you cancel protection within 30 days you will receive a full refund of any fee paid.
Find the Right Car
Search our inventory
Research a Vehicle
Customize new car models.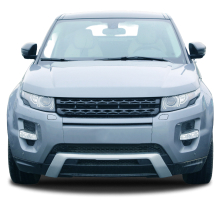 Find a Dealer
Get maps, car listings and price quotes.